Skip to Content
Meet Our Dedicated Doctor
Our primary goal is to offer individualized, quality dental care in a warm, friendly setting, focusing on the total comfort and satisfaction of each patient. Through the use of the most advanced technology, materials, and methods, we strive to meet and exceed the expectations of our patients, providing them with the most effective, efficient, and overall pleasant dental experience possible.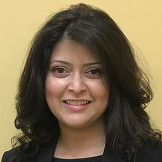 Dr. Anuya Diwan
Born in the Middle East and was very fortunate to travel globally with her father and his career gaining a mecca of cultural experiences. She enrolled in India for college and dental school before practicing in Doha, Qatar for 4 years before moving to New York in 2005. Starting as a dental assistant for the first few years, Dr. Anuya then attended dental school at NYU from 2010-2012. Next in line was a 2-year general practice residency in Youngstown, OH where she fell in love with the area and decided that this is where she wanted to live with her family, she now has a son that she is very proud to be raising here.
Dr. Anuya has a natural love of dentistry and looks forward to helping everyone achieve the most optimal health possible. She stays engaged with all of the latest advances in dentistry by continuing to educate herself with these advances and is looking forward to bring new services to the office.
This year she is focused on adding Implant dentistry, and also evolving the digital capabilities of all aspects in the office. In her spare time, her favorites are of course spending time with her son, going to the movies, and cooking.
" I am truly blessed to have the wonderful staff that I work with and believe that dentistry is a team effort with everyone being equally as important to one another. I enjoy bringing the warmth, compassion, and comfort with my staff to my patients and gain the gratification of seeing this culture be a 360-degree approach from start to finish, to create the most stress-free environment as possible"
– Dr. Anuya Diwan